BIZWIZE's 1st BLOG – Designing a new website – Keywords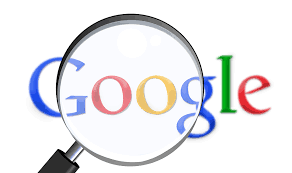 Have you thought about? Do you need to do it?
It is a complex and time consuming exercise but can be very rewarding, when you finish the website and it starts working for you. There is so much you need to know and as a small business owner it might not be your area of expertise. So where do you start?
My lovely clients Michelle & Laura at Bizwize Business Solutions started their blogging adventure with this blog, giving a little run down of what they have been through in making their new website. Michelle asked me to add some detail to the blog on the importance of Keywords.
The best decision we made was getting a consultant to "push" us through the process. A professional marketing consulting can give you that direction and purpose you need to get the job done.
Our first step was to discuss key words, this was very informative process, words we thought would rank high in google where not that popular and we were surprised at what words were popular.
Keyword research is one of the most important and high return activities in relation to building and maintaining a successful website. A site that ranks on the first page for the right keywords is like having your business advertised on the biggest billboard in the world.
Just getting lots of visitors to your site will not give you great result, you need to get the right kind of visitors for your business and working out the keywords that prospective customers enter into search engines when they are looking for a products, services, information, answers and solutions that your business offers is the key.
Keywords are 1 – 5 word phrases and the best keywords:
Describe your business and industry, ie: bookkeeping
Describe your service area if you only sell locally, ie: Bookkeeping Joondalup
Describe the topics of content that your website contains, ie: Professional Bookkeeping Services
Describe what a prospective customer is thinking when they look for your products or services, ie: MYOB Bookkeeping Partner
Have a high volume of monthly searches in the search engines
Have a low volume of competing websites with similar content
Longer key phrases may get less traffic than more generic terms, but they usually attract more qualified visitors, that are further down their path of making a buying decision.
How to find the best keywords
If your existing website has web analytics software, look for the list of keywords that have driven visitors from the search engines to your website in the past and if the information is available, look for the list of keywords that have sent visitors who signed up or bought something from your site.
Ask your staff, customers & friends what they would search for to find your business. Check online forums and information pages about your industry to see what are the most common phrases & words.
Use Google's Keyword tool* to find out how many monthly searches are made for a keyword, related keywords & phrases and provides an estimated level of competition for each keyword.
Do a search in Google for each keyword and check the competition, if the top 15 are high profile brands or government sites, you will find it difficult to get your webpage to rank high for that keyword.
*Sign up for Google Adwords, its free and has a great tool called Keyword Planner https://adwords.google.com.au/KeywordPlanner
More information on Keyword research go to https://www.ducttapemarketing.com/blog/guide-to-small-business-keyword-research/